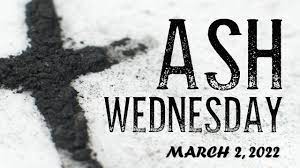 Come to the Ash Wednesday service on March 2 at 6:30pm.
Ash Wednesday marks the first day of the season of Lent leading up to Easter. Lent is the 40 days (excluding Sundays) that the Christian Church has used through the centuries to call people to humility and repentance. Ashes from the previous year's burnt palm branches remind us that we are created from the dust of the earth and to the earth we return.
Our service on Wednesday March 2 will include meditative music from Karen McIntosh, some Bible readings and imposition of ashes. Ashes will be placed on either the forehead or wrist of participants.
We will have a special Pancake Dinner the evening before on Tuesday March 1, and a Lenten study on Courage – Jesus and the Call to Brave Faith during the six weeks on Lent.
Our Spiritual Development in an important priority at the Heart of Longmont and we invite you to take advantage of these special events.