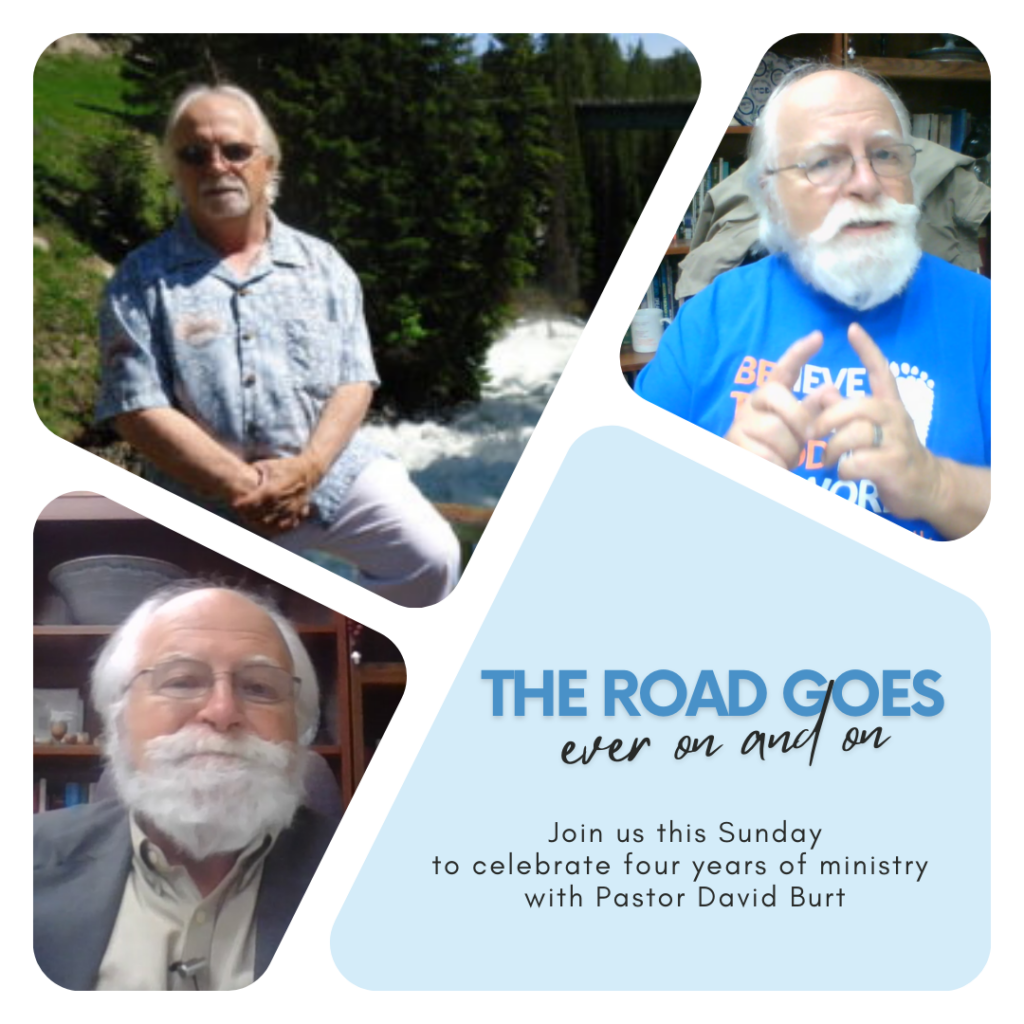 Dearly Beloved,
And so we come to the end of four years together. It has been a tremendous pleasure and privilege to serve as your pastor. I invite you to join us, if you can, for our in-person worship this Sunday as we celebrate our ministry together.
I know there are things left undone. Plans that many of us have talked about that have not yet been fully put into place. But that is always the case, isn't it? I am excited for you as you move into the next phase of ministry. Your new pastor, Claire McNulty-Drewes, is bringing her years of experience and her passion for following Jesus into your midst. You will love her warmth and authenticity. She will be assisted by our new Ministry and Mission Coordinator Tricia Grafelman who loves this church so much and will share her energy and ideas.
I need to thank our wonderful staff. Our office personnel includes Carol Barnett, our Office Administrator; Devon Towry, our Digital Content Manager; and Carol Wiggins, our Accounting Manager. Eli Solt does a fabulous job as our Audio/Video Coordinator.
Our musicians include Dan Chaikin, Chancel Choir director; Karen McIntosh, organist and Soul Singers director; and Linda Patten who leads our great Bell Choir.
We are blessed with the ministry of our BASIC Youth coordinator Emily Farrenkopf and her assistant Brant Davis.
But what I have found so incredibly exciting about this church is the sheer number of people who volunteer their time and leadership in so many ways. There are far too many to mention. But I do need to lift up a few.
Rod Edmonds, who serves as our Treasurer, has been a source on encouragement and information.
Marty Allison, who wears so many hats in our church. We would all be poorer without her love for the work of Christ in this world.
All of the various members who served on the Staff-Parish Relations Committee during my time with you.
And Allyson Bowland, who faithfully and expertly has worked with me every Sunday I have been here and especially through the early days of the pandemic.
I simply cannot thank all of you as I should in this brief note. But know that you are very special to me. And that is especially true for you Jean and Karl!
Hope to see you all Sunday!
Blessings,
Pastor David