This is our new outreach program for our church.  Days for Girls program is reaching out to Every Girl.  Everywhere. Period.  Days for Girls mission is to create a more dignified, free and educated world through access to lasting feminine hygiene solutions.  Why you ask?  Girls in developing countries cannot attend school during their menstrual cycle because they have no supplies for feminine hygiene.  This is a great loss for the girl, her family, her community and the country.  This is where we come in.  We are making some kits for the girls.  If you have any dark quilters cotton fabric without animals or bugs on it, we could sure use it.  We could also use dark flannel fabric too – again without animals or bugs.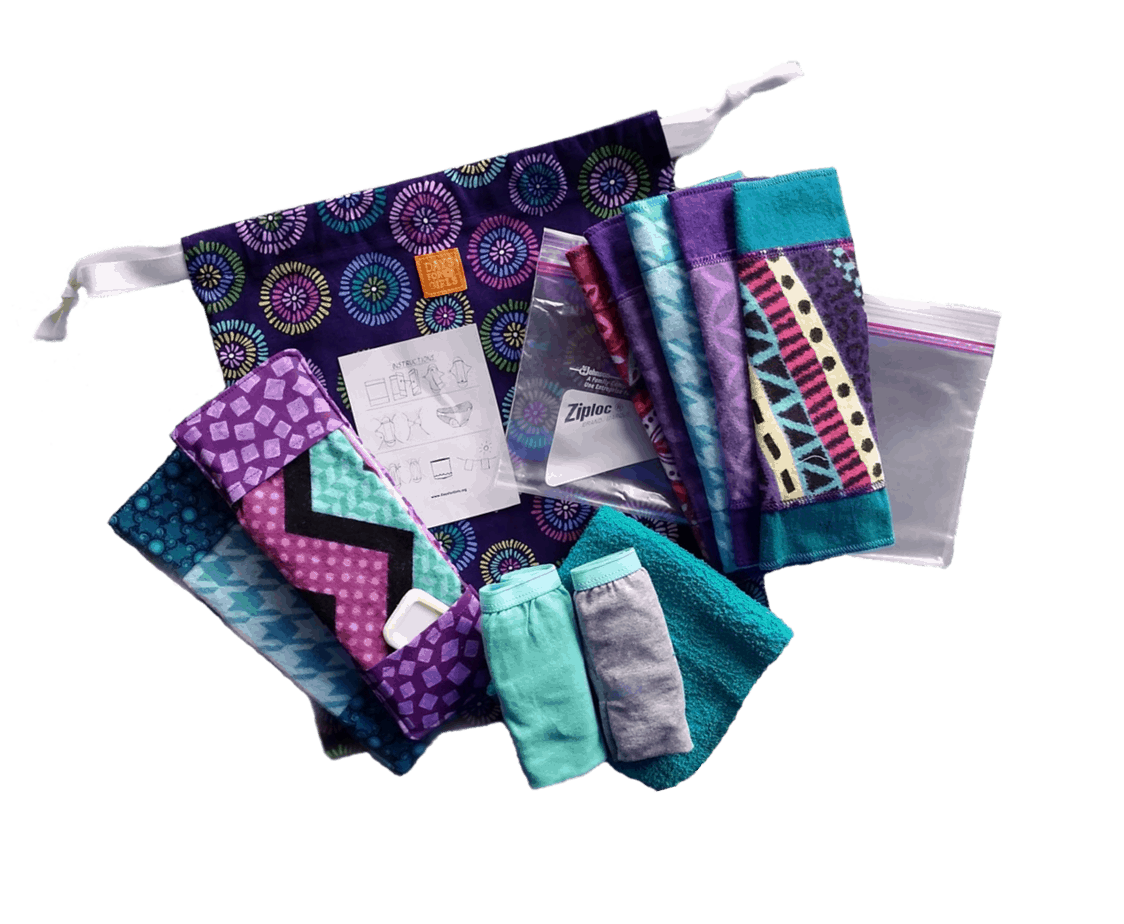 Each DfG Kit contains:*
Washable pads (made of two parts: a shield and a liner)

Washcloth

Drawstring Bag

Panties

and other essentials to ensure each recipient's needs are met.
*contents may vary depending on DfG Kit type.
To learn more about Days for Girls go to: https://www.daysforgirls.org/
If you have questions, please contact Marty Allison, 303-772-7816 or martyallisonco@gmail.com.