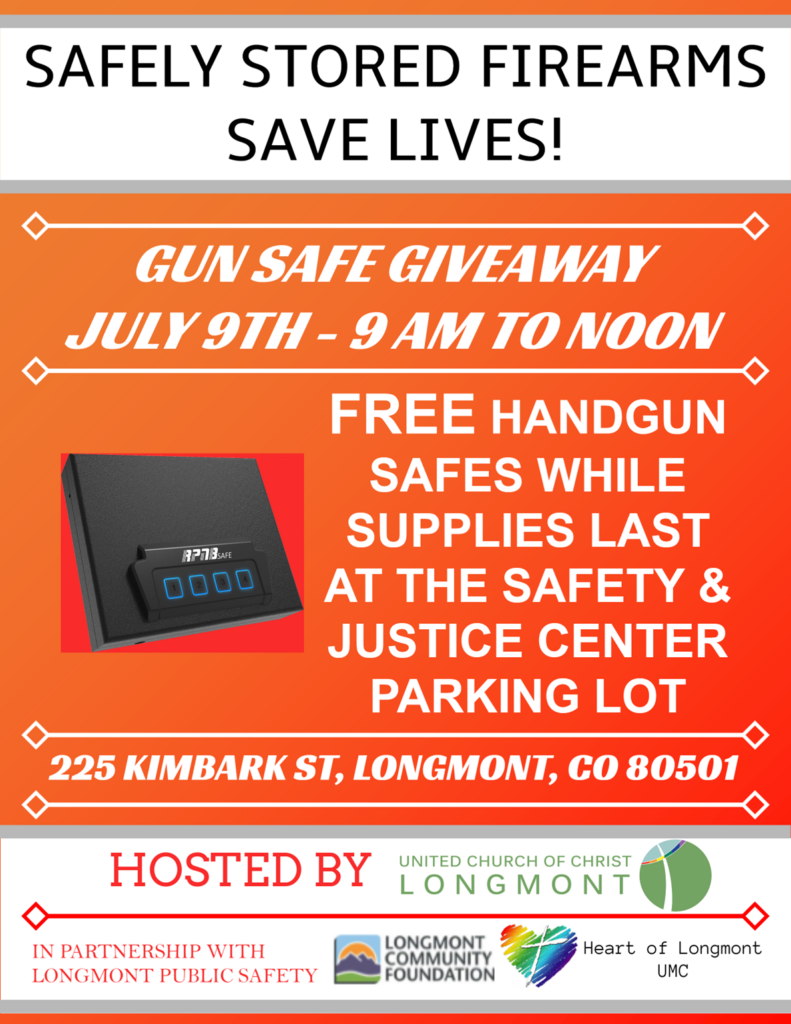 The Leadership Institute Visionary Team (LIV) has initiated a supportive partnership with the Longmont United Church of Christ (UCC) for gun safety awareness. UCC has held six gun safety events in the past.
Several events are slated for this year. On Saturday, July 9th, a gun safe giveaway will take place from 9 AM to noon at the Longmont Safety and Justice Center parking lot on Kimbark. Gun safes that can hold 2 hand guns will be given away free. Safe storage of guns can save lives.
Heart of Longmont has volunteered to provide snacks and bottled water for this event. Please place your donations in the labeled bin by the Sanctuary.
Contact the church office for the URL to sign up to volunteer to help with the gun safe giveaway.
"Be the change that you wish to see in the world" -Mahatma Ghandi