On May 2 through May 5, there will be another Kairos four-day weekend #16 East Side with 42 inmates chosen for this program. Even though I'm not on this weekend, I am asking for your support for that weekend, and there are two ways you can help.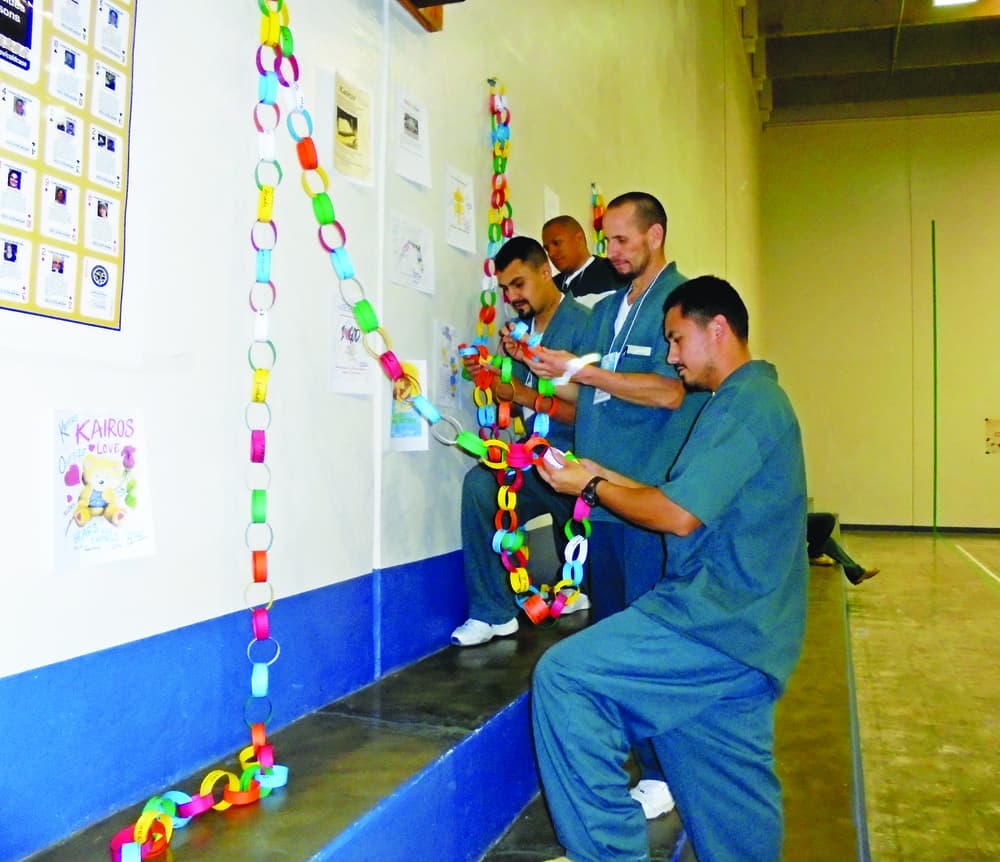 First, you can sign up to be on the prayer chain, as I have asked you supporting folks in the past. All I need is your first name only, and the town and state where you live. This prayer chain will be presented to the inmates by a clergy about noon on Friday, May 3, during a talk entitled "You Are Not Alone."
   Secondly, you can show support by sponsoring a meal during the weekend. A meal ticket with your first name only will be put in front of their place while that inmate is up and getting his meal. It is one of the ways that we are able to raise money to put on this weekend. It costs about $5,000 to do these weekends, and any amount of cash or a check will help a lot. I will be outside the sanctuary after each service to collect the money and have you sign the ticket.
   If you would like to attend the closing on Sunday evening, May 5, please see me before or after church. The deadline to get the application in is March 31.
   I want to thank you on behalf of the Sterling Correctional Facility inmates for all that you fine folks of Heart of Longmont do to show your support in any way you can.
~Bernie De Vault