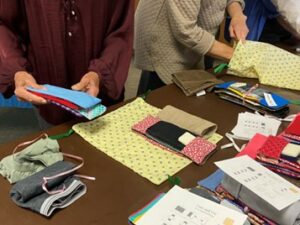 Following church on October 9, members gathered to make hygiene kits for Days for Girls. The kits will be sent to Sierra Leone, West Africa.
Days For Girls provides opportunities for menstrual health and education in countries around the world.
Marty Allison, along with United Women In Faith, led the effort for Heart of Longmont to participate in providing kits.
Leading with the Heart.