A COMMUNITY EFFORT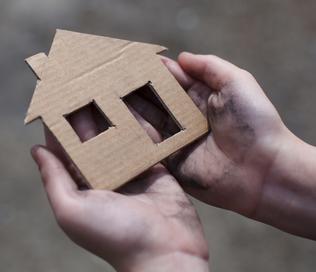 In February 2016, United Church of Christ Longmont committed to transfer 1/4 acre parcel of church land to the Inn Between to construct six permanent, supportive apartment units for low-income, elderly or disabled individuals. The project is known as Micah Homes; a name is derived from the Book of Micah about overcoming injustice and defending the rights of the poor. The Micah Home project has become a true community effort and serves as a model for how community partnerships can serve those in need.
RESTORING HOPE FOR THE FUTURE
Boulder County is experiencing a severe affordable housing crisis, and the need for The Inn's services is growing alongside this deficit. Longmont is roughly 2,500 units short to sufficiently house low-income households and a recent City of Longmont Homeless Service Assessment determined the number of families and elderly facing homelessness is increasing and the time spent without housing is lengthening.
Cost of living and housing rates have increased making it even more difficult for the low-income to find and maintain housing. Elderly and disabled who are living on very low fixed incomes are particularly challenged. Although Micah Homes is a small project, it is grand to those who will live there.
The Inn is one of the few agencies addressing the lack of affordable housing for < 30% AMI populations in the St. Vrain Valley who are homeless or at highest risk of becoming homeless.  ​​
MICAH HOME RESIDENTS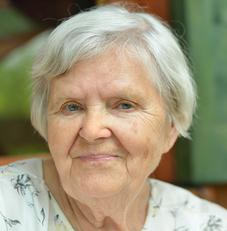 "I think it is a wonderful, incredible gift from God!"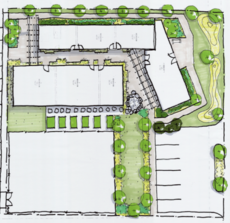 "You feel worthless…useless". These are the words of Maureen telling us about her clinical depression that led her to homelessness. Maureen always worked hard until her depression became overwhelming and she was nearly on the street. Maureen came to live at the Inn Between where she found the support she needed. "When I first stepped into my room at the Inn, it was such a relief. I had a place to live where I could find myself again. I found helpful people who never disparaged me. Maureen lights up when she talks about moving into a Micah Home apartment, "Oh! I think it is a wonderful, incredible gift from God!"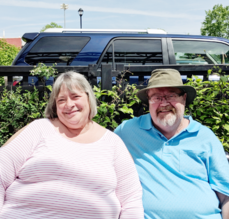 "We believe there will be  a sense of community"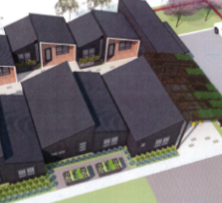 Roberta and Paul were a hard-working couple who once owned a house. All of that changed when Paul was involved in an accident that left him permanently disabled. Bills began to pile up and before they knew it they lost their home. They spent 17 months living in a camper before they found refuge at the Inn Between. Roberta and Paul are the type of people that go out of their way to help others and have a gift for creating community. They are very grateful to know they will have a permanent, affordable Micah Home apartment.
Sadly, homelessness is a fact of life. One can suddenly become homeless, or find himself struggling to keep his home, due to unfortunate circumstances. The Micah Project, with six units for deserving residents, is a big step in helping with those struggles.
   A May 31 groundbreaking on a parcel of land donated by United Church of Christ began a building project that would have cost up to $1.8 million. But, thanks to a collaboration of city, county, businesses and non-profits, the anticipated cost is $460,000.
   But, there is still more that we can do by making The Inn Between, the non-profit organization leading this project, the focus of this month's Compassion Offering. You can drop a specially-marked check in the collection plate, or help in another, unique way.
   The Hospitality Desk has a list of construction materials you can help purchase for construction, from wood studs, drywall and windows, to towel bars and kitchen appliances.
   If you are in the church this week, stop by the Hospitality Desk and pick up a Micah Homes flyer and use the form on the back to donate. Monetary donations can also be made by making a check payable to The Inn Between of Longmont or by paying online at www.theinnbetween.org. Every donation is matched so that means if you donate $10, they receive $20. If you donate $20, they receive $40 and so on!
   Remember the good work of The Inn Between during our November Compassion Offering.
Go to https://www.theinnbetween.org/micah-homes-project.html for more info.