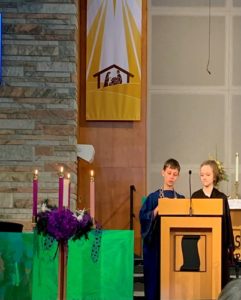 Our Mission
Heart of Longmont strives to enrich children with a strong foundation in the teachings of Jesus. We are an open and reconciling congregation and reinforce values of care, generosity, understanding and love to all people.
All teachers, nursery staff and volunteers are required to pass state and national background checks, a Safe Gatherings course and are trained to adhere to our Safe Sanctuaries Policy.
Sunday Kids will return to regular Sunday School on August 14, 2022. Join us to sort and bag school supplies for Wild Plum students. Lots of fun activities are in store for the year!
To read about what the kids have been up to and Children and Family Ministries' events, click here.
What We Offer
Our nursery is free of charge and available from 10:00 to 11:00 a.m. during worship. We welcome infants and children in the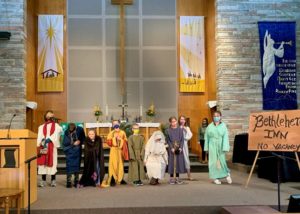 sanctuary during the worship service. We also offer nursery during special church events. Nursery is available for children birth to age 5. All snacks are nut free. Our nursery staff follows a strict cleaning and sanitizing schedule for the health and safety of all.
Sunday Kids is offered from 9:00 a.m. to 9:50 a.m. for children 5 through 5th grade. Lessons include art, music, games and drama based on a selected Bible verse. Often the Bible verse is the same as the scripture reading in church. Parents have the opportunity to discuss the verse with their children and relate it to their family values after church.
Children are invited to attend church with their family. Activity bags are available at the entrance to the sanctuary for children to work on during the service. Children are invited to go to the front of the church for a Children's Time to hear a Bible story preceding the sermon.
Vacation Bible School
Vacation Bible School is offered during the summer. Join us for enriching spiritual growth and special activities in 2023. Information about the specific program will available in April.
Special Events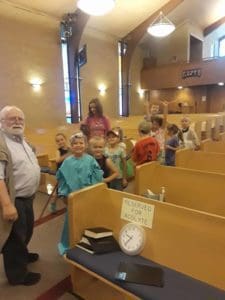 Heart of Longmont hosts special activities throughout the year around Christmas, Easter and Halloween. Games and crafts are based on Christian values and Bible lessons. Events are advertised and open to children in the community free of charge.