Check out these groups and events at Heart of Longmont!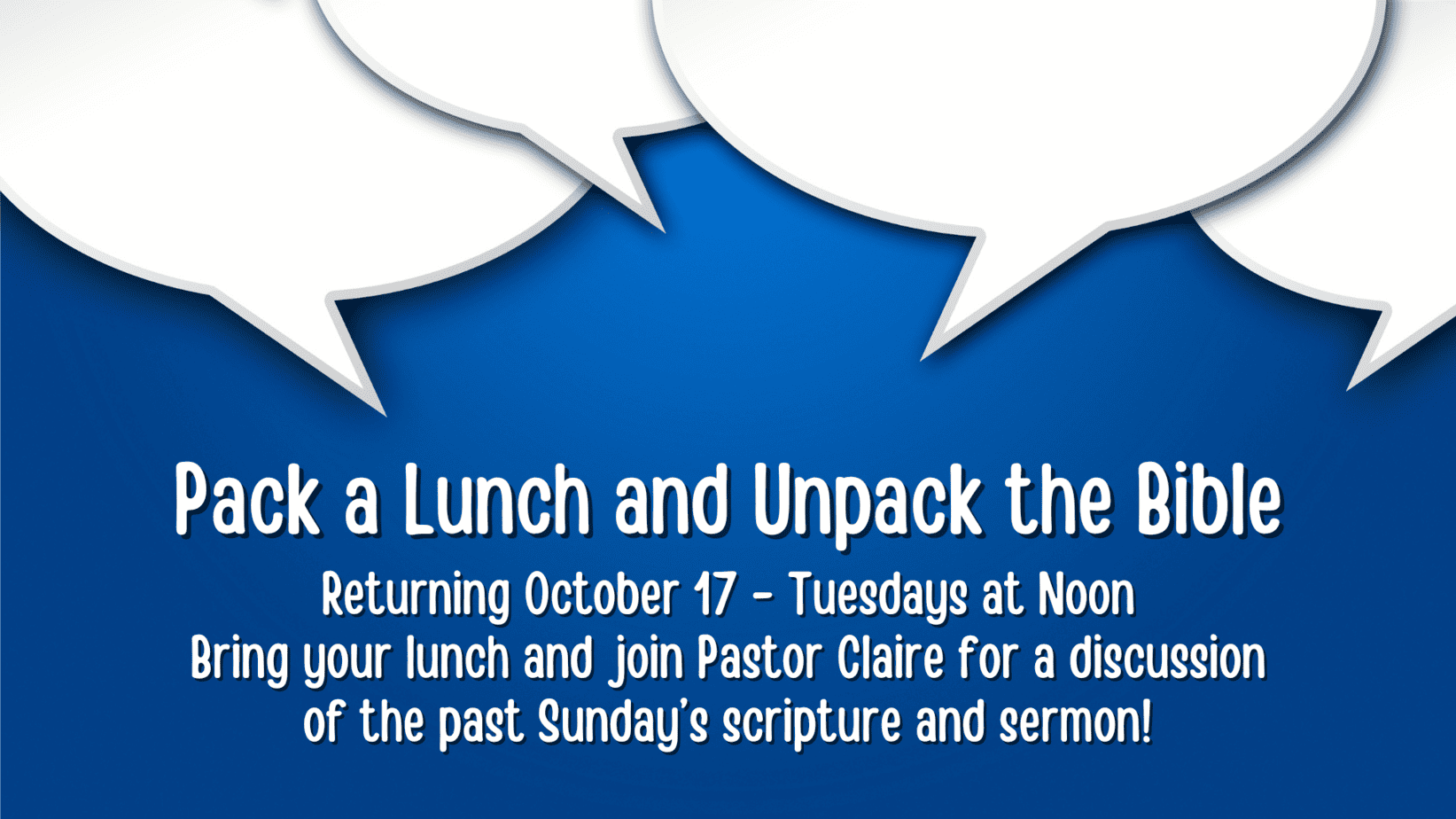 Pack Your Lunch and Unpack The Bible Discussion Group – Lunchtime discussions will return October 17! Bring your lunch and meet with Pastor Claire in the Gallery to discuss last Sunday's message and scripture. Please see the weekly Pulse newsletter for scheduling updates.
Grief Support Group – You don't need to grieve alone. Join our Grief Support Group in the Grace Space every other Friday at 1:00PM. Please check the weekly Pulse newsletter for scheduling updates.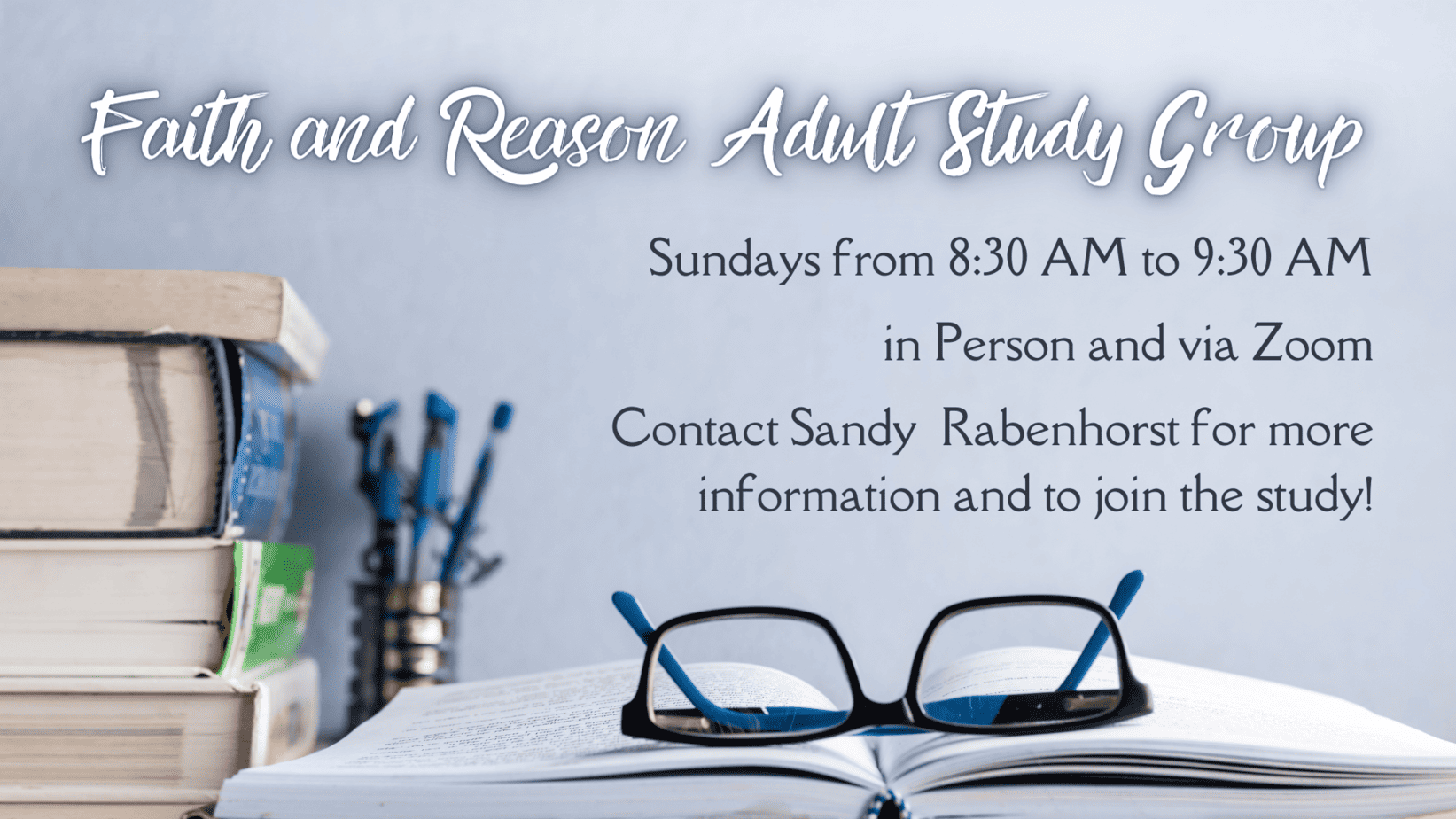 Faith and Reason Adult Study Group – Faith and Reason are a Sunday Adult Studies group that takes on subjects that inform and stretch our faith. They are currently studying Dr. Bart Ehrman's How Jesus Became God.  They meet on Sundays from 8:30 AM to 9:30 AM either via Zoom or in person. Coffee is available during discussion. If this sounds interesting to you, please consider joining! For more information and to join the class, please contact Sandy Rabenhorst.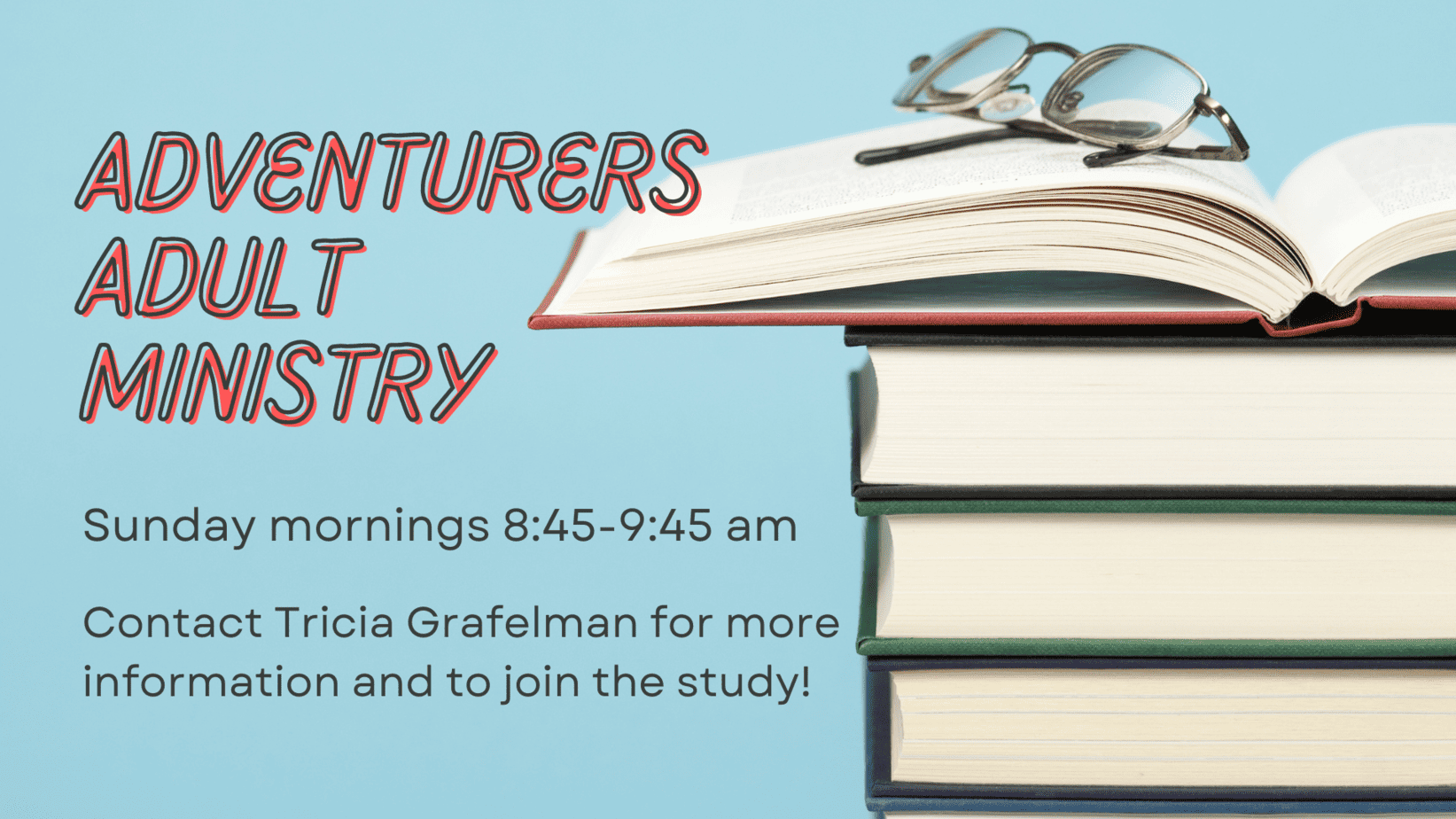 Adventurers Adult Ministry – Adventurers Adult Study Group meet Sunday mornings 8:45 AM to 9:45 AM. This summer they will be doing a series of Podcast Ponderings, where discussions will center around selected podcasts sent to participants during the week. If you are interested in joining, or want more information, please contact Tricia Grafelman.
At The Table Conversation with Bryn Long – Some of the most talked about topics today are transgender people, gender affirming care, transgender athletes, drag queens and the politicization of this group of folks. If you have been curious about what's said about LGBTQ+ people (and what do all these letters represent?), we would invite you to attend an At The Table conversation on Sunday, October 8.
As part of worship that day, Pastor Claire will sit with guest storyteller Bryn Long, President of the Board of Directors of Out Boulder County, and a former attendee of HOL. Bryn will share his story and his knowledge as a member of the LGBTQ community. This is an opportunity to learn about gender identity, sexual orientation, pronouns, and how to be an ally to the LGBTQ+ folks in our church and community.
Following the service, there will be a light lunch in Wesley Hall where everyone will be invited to join in the conversation and discussion.
To assist in the planning for the lunch, we are requesting people to register their intent to participate in the discussions. You may register by emailing or calling the church office, or you may sign up on the registration sheets provided in the gallery.
If you would like to learn more in a safe setting with the ability to ask questions, then this is your opportunity!
Coffee with the Pastor – Interested in Heart of Longmont and our faith? Spend some time with Pastor Claire on Sunday, October 15, after service learning more about our Methodist denomination and our church.
Join Heart of Longmont – The Christian faith was never intended to be a solo journey. The first followers of Jesus came together for teaching, meals, prayers, and more (Acts 2:42). At Heart of Longmont we believe all matter and belong. If you would like to formally join our church family, we invite you to participate in the taking of the membership vows on October 22 during worship service at 10am, online or in person. If you have any questions, please let Pastor Claire know.
Adventurer's Adult Ministry Guest Speaker – The Adventurer's Adult Ministry group will be hosting a special guest speaker Max Marble from NOMADS Mission Volunteers on Sunday, October 22. NOMADS (Nomads On a Mission Active in Divine Service) are a volunteer organization who provide volunteer labor for Methodist organizations. Join the Adventurers October 22 at 8:45am to learn more about using an RV and your skills to see the country and connect with other United Methodists serving God by serving others in need.
CROP Hunger Walk – The prolonged war in Ukraine, on top of the pandemic and other disasters is causing a global food crisis. Millions are on the brink of famine. The CROP Hunger Walk and the funds we raise will feed the hungry through CWS. When you join this movement, donate and raise funds, you will provide life-saving support like emergency food along with the seeds, tools and programs that will help families feed themselves in the
future. Join the Boulder County CROP Hunger Walk on October 22 at CENTRALongmont (402 Kimbark Street). For more information, visit the Boulder County CROP Hunger Walk website.
Habitat for Humanity Build Day – There will be a Habitat for Humanity Build Day on Saturday, October 28, from 8am to 4pm. There are only ten slots available so sign up soon! We would love to see you there! Sign up by clicking here or scanning the QR code in the image above. Please contact Tricia Grafelman if you have any questions.
The HOL UWF Present the Annual Holiday Fair – It's that time again! The Heart's United Women in Faith will be holding their major fundraiser for 2023—commonly referred to as Holiday Fair—on November 4! Local vendors will share their handmade crafts, food items, one-of-a-kind gifts and home decor. UWF will sell homemade jellies and jams, candy, pastries, and pies. The Treasure Trove of upscale holiday and household items will have something for everyone! And, of course, there will be a luncheon of pulled pork sandwiches, coleslaw, chips, and a slice of homemade pie!
Mark your calendars and join us on Saturday, November 4 from 9 AM to 2 PM at Heart of Longmont.
We are currently accepting donations for our Treasure Trove and welcome your gently used items. We also are still accepting vendors to participate in the event. Contact Catherine Murphy if you are interested or have questions! Keep watching for more information as the we get closer to
November. As always, The Heart's UWF thanks you for your continued support! Know that all monies will be used to support UWF Missions locally, nationally, and worldwide.