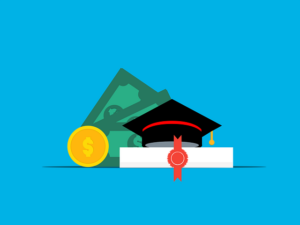 The Heart of Longmont offers scholarships for postgraduate study. Three scholarships are available to currently active church members who are pursuing post high school education.
The Foundation Fund Scholarship is available for a maximum of 4 years. It is funded largely with the income from the Heart of Longmont Scholarship Endowment Fund.
The Roger and Gloria Hinz Scholarship is combined with the Foundation Fund Scholarship and follows the same guidelines. It is funded by Roger and Gloria Hinz.
The Margret Patterson Scholarship is funded by the family of Margret Patterson. This scholarship can help students through undergraduate and graduate studies.
The Foundation Fund was established in 1972 as a result of two bequests totaling $17,000. At the request of the Administrative Board, the Foundation Fund Scholarship was available to church members who were in pursuit of vocational or academic goals.
The Margret Patterson Scholarship was established in 1989 by her sons and currently it is managed by her grandchildren, Melissa and Duncan. Margret felt college was important for students graduating directly from high school and for those returning to college for further education. She was especially interested in supporting women. She was a college graduate in Home Economics, one of the few degrees open to her at the time. She felt that women especially deserved opportunities to attain college degrees.
The Roger and Gloria Hinz scholarship was established in 2020. Roger and Gloria were teachers and believe that individuals should be able to receive the highest education they can. While serving on the church scholarship committee, they saw many church members who are deserving of a chance to attend college. Both Roger and Gloria were the first members of their families to receive college educations. They both worked jobs to pay for the costs of college along with receiving some scholarships. Church is an important part of their lives and they wanted to pay forward some of the help they received to enable students to continue in their education journeys.
Every March applications for the scholarships are available for currently active church members who are pursuing post-high school education. The deadline for submitting an application is in May. Those already receiving scholarships from the church may reapply.
Five Heart of Longmont members make up the Foundation Fund team. They review all applications and determine recipients for the Foundation Fund and the Roger and Gloria Hinz scholarships. Melissa and Duncan Patterson review all applications and select recipients for the Margret Patterson Scholarship.
A past recipient expressed appreciation for the church scholarship saying, "I am reapplying for the Heart of Longmont Foundation Fund Scholarship. The support from this scholarship contributed to many of my accomplishments during my time at CSU so far. I am very grateful and I hope to be considered as a recipient again".