Justice Seekers
In 2009 in an effort to learn more about the LGBTQ+ community and to provide more information to the members of Heart of Longmont, the Justice Seekers group was formed.
At that time the church was exploring becoming a reconciling member in the United Methodist framework. That designation denoted explicit acknowledgment that Heart of Longmont was open and accepting to all persons regardless of their sexual orientation and gender identity.
The Justice Seekers offered a study on the United Methodist Church's social principles. They also invited members to view several movies about the LGBTQ+ movement and held discussions.
A Bible study titled "Claiming The Promise" was part of the information learning process.
After two congregational voting sessions Heart of Longmont became a reconciling congregation in November of 2013.
Activities since then have been participation in the Denver Pride March, Longmont Pride events and workshops outlining how to contact representatives.
Knowing that social action involves voting and influencing legislation, the Justice Seekers sponsored a legislative workshop by the League of Women voters in 2018.
Heart of Longmont became a member of the Safe School Coalition for the St. Vrain School District and hosted many youth and parent events.
Attending the National Reconciling Ministries Network conferences has kept the group current on issues.
In 2012 and 2016 the Justice Seekers made rainbow stoles for the General Conference.
Support for PFLAG and OUT Boulder has been ongoing.
The group has also presented seminars on immigration and gave support for an undocumented woman, Ingrid, and her family who lived in safe sanctuary at a Boulder church. A letter writing campaign to Governor Polis was undertaken to ask for her pardon so she could live freely in the community.
Students who were part of DACA (Deferred Action for Childhood Arrivals) were invited to speak to church members and share details of their personal struggles.
Other areas of focus include human trafficking, racial issues, and homelessness.
Scholarships
The Heart of Longmont offers scholarships for postgraduate study. Three scholarships are available to currently active church members who are pursuing post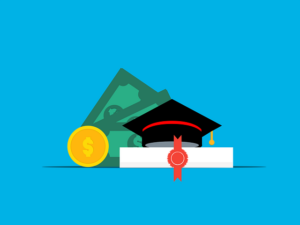 high school education.
The Foundation Fund Scholarship is available for a maximum of 4 years. It is funded largely with the income from the Heart of Longmont Scholarship Endowment Fund.
The Roger and Gloria Hinz Scholarship is combined with the Foundation Fund Scholarship and follows the same guidelines. It is funded by Roger and Gloria Hinz.
The Margret Patterson Scholarship is funded by the family of Margret Patterson. This scholarship can help students through undergraduate and graduate studies.
The Foundation Fund was established in 1972 as a result of two bequests totaling $17,000. At the request of the Administrative Board, the Foundation Fund Scholarship was available to church members who were in pursuit of vocational or academic goals.
The Margret Patterson Scholarship was established in 1989 by her sons and currently it is managed by her grandchildren, Melissa and Duncan. Margret felt college was important for students graduating directly from high school and for those returning to college for further education. She was especially interested in supporting women. She was a college graduate in Home Economics, one of the few degrees open to her at the time. She felt that women especially deserved opportunities to attain college degrees.
The Roger and Gloria Hinz scholarship was established in 2020. Roger and Gloria were teachers and believe that individuals should be able to receive the highest education they can. While serving on the church scholarship committee, they saw many church members who are deserving of a chance to attend college. Both Roger and Gloria were the first members of their families to receive college educations. They both worked jobs to pay for the costs of college along with receiving some scholarships. Church is an important part of their lives and they wanted to pay forward some of the help they received to enable students to continue in their education journeys.
Every March applications for the scholarships are available for currently active church members who are pursuing post-high school education. The deadline for submitting an application is in May. Those already receiving scholarships from the church may reapply.
Five Heart of Longmont members make up the Foundation Fund team. They review all applications and determine recipients for the Foundation Fund and the Roger and Gloria Hinz scholarships. Melissa and Duncan Patterson review all applications and select recipients for the Margret Patterson Scholarship.
A past recipient expressed appreciation for the church scholarship saying, "I am reapplying for the Heart of Longmont Foundation Fund Scholarship. The support from this scholarship contributed to many of my accomplishments during my time at CSU so far. I am very grateful and I hope to be considered as a recipient again".
Prayer Shawl Ministry

Prayer shawls originated from Jewish faith when men would don a shawl. The shawl or tallit was a sign of obedience to God's law.
At Heart of Longmont the shawls are a wearable hug of comfort. The shawls can also be given or taken for celebration of joy. Crocheters and knitters started making prayer shawls in 2010. As the shawl is crocheted or knitted a prayer is said to heal, support and offer solace to the recipient.
While many of the knitters and crocheters use their own yarn, contributions of 3 skeins of Lion Homespun yarn in the same dye lot or Knit A Shawl balls are accepted.
The shawls are available in the Sanctuary for anyone who would like healing comfort from surgery, bereavement, illness or just general stresses of life or to mark a moment of celebration and joy. The shawls can also be taken and given to a friend or family member.